Patient Testimonials
---
David M., Alexandria, VA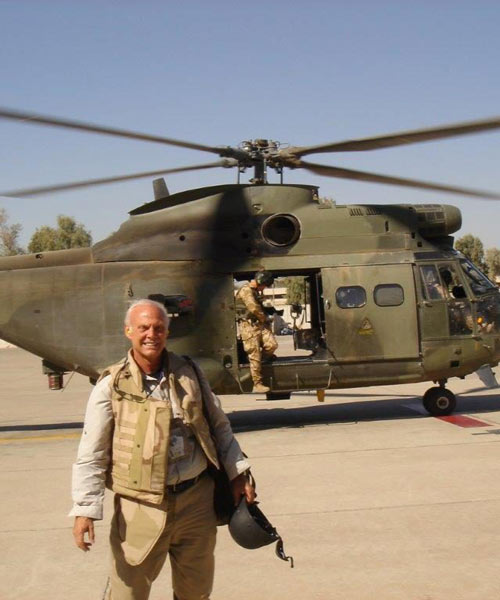 I travel all over the world and my domestic travels are almost daily. I saw several different doctors in several different states before I made a decision as I am very wary of surgeries, especially when it can hinder my work. I was extremely selective. I know I made the right choice with Dr. Westrich and his team. In my opinion, Dr. Westrich is the best. He was knowledgeable, listened to my concerns, understood my position, and worked with me. He is top notch.
Denise Palacios is a miracle worker. As office manager and surgery coordinator, I am amazed at all she juggles so seamlessly. She has always been there for me with my questions or concerns. She goes far beyond what her title dictates and I appreciate her responsiveness and professionalism. She really seems to care.
The team at HSS is amazing, pure and simple. Everyone was so kind and caring and took excellent care of me. There were many people that came in to check on me and I am sad that I can't think of their names, but it is they that made my experience so positive.
I am overjoyed with the results of my surgery. The healing process was work but it went quickly and I healed very well. The whole experience went very smoothly. My travels are kicked back into high gear again. I still need to get my other knee done and when I do, it will be done with Dr. Westrich and HSS.
Diane V., Richboro, PA
Revision Knee Replacement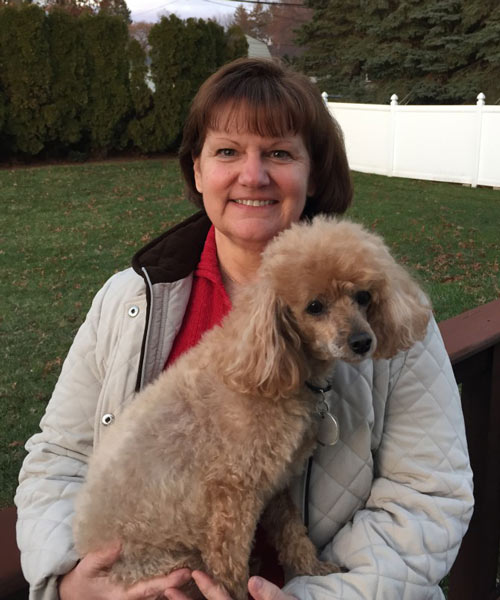 Luckily, I was referred to Dr. Geoffrey Westrich after having knee replacement at another hospital and suffering for many months with a metal allergy. The implants used contained nickel and cobalt. 
After the original surgery, I developed terrible pain throughout my body and became weaker and weaker. My original orthopedic surgeon did not take my complaints seriously, and other doctors in the area did not want to see me before a year had gone by. I thought I would soon be in a wheel chair. I was finally referred to Dr. Westrich and traveled to New York to the Hospital for Special Surgery for the consultation. He showed compassion when I explained my symptoms.
Dr. Westrich was caring and understanding, and took the time to explain my options. He performed revision surgery on my left knee in January, 2014 and I noticed a substantial difference afterwards.  My right knee revision surgery was done in May, 2014 and by July, 2014, most of my pain was gone.  I have regained my strength, can now take care of myself, and enjoy life as I did before my original surgery. I commend Dr. Westrich for taking an interest in my situation, and for having extensive knowledge and experience to handle my complex complications.  I credit Dr. Westrich as being the best Surgeon in his field due to his background in research. In addition, the care and attention I received from Dr. Westrich's staff and the Hospital for Special Surgery staff were of the highest quality.  I highly recommend Dr. Westrich and the Hospital for Special Surgery for all orthopedic conditions.
I went to five different surgeons, and with each surgeon I was told that it was a very risky surgery and the outcome could be amputation. When I saw Dr. Westrich and he told me he thought he could save my leg, I was so happy, I burst out in tears.
Paul D., Long Island, NY
Revision Hip Surgery Following Infection
Every day I thank God for surgeons like Dr. Geoffrey Westrich... who care about their patients and want them to lead a normal, productive life.
 
At a dance, I tripped on a chair, fell on my left side, and my left femur separated from my hip. Being in much pain, the local fire department took me to a nearby hospital in Long Island where I was operated on the next day for a partial hip replacement. I exited the hospital in good shape in five days and started physical therapy. Everything was going great but, after five weeks, I developed a staph infection that put me back in the hospital for 25 days. The prosthesis was removed, I was on intravenous antibiotics for eight weeks, and spent the next eight months in a wheel chair.
My eldest son of four children did some research and found on the internet that Dr. Geoffrey Westrich of the Hospital for Special Surgery did "reconstructive" hip surgery and advised me to go into the city to have it performed. I saw Dr. Westrich and after looking at my x-rays and a consultation with him, he decided to take my case. I first had to be cleared by Dr. Barry Brause, the Director of Infectious Disease, who gave me many "hurdles" to clear before I could have constructive surgery. After clearing all these hurdles, I had the operation on December 29, 2010. The nurses, physical therapists, and doctors at HSS are knowledgeable and caring. I've been in physical therapy now going on six months but everyday am feeling stronger and better.
 
See a video on how Dr. Westrich helped Paul D.
Posted on Hospital for Special Surgery website: I have trained in the martial arts for over 40 years and hold black belts in karate and jiu jutsu. Although I was 56 years old at the time of my surgery I was still regularly training in the martial arts and Bikram yoga, working out at least 5 times a week. I came to HSS and Dr. Westrich after enduring increasing pain in my left hip over a three year period. The pain in my hip was constant and excruciating, and despite all this I resisted seeking treatment. To make my story all the more unique is that I have been in healthcare my whole adult career, as a paramedic (and to this day still work as such at New York Presbyterian), nurse, hospital executive and healthcare attorney, and yet I was deathly afraid of facing the inevitable, I knew I needed a new hip. I so feared surgery and especially anesthesia.
However, when the time came to have surgery I turned to HSS. I had always advised friends and families, and anyone else who sought advice on where to go with an orthopedic problem, to head straight to HSS. Being steeped in New York healthcare community I held HSS is the highest esteem. Moreover, when I had dislocated my elbow a year or so earlier, I headed straight to HSS and Dr. Daluiski. So when I finally resigned myself to the fact that I had to have surgery I turned once again to HSS.
Two good friends of mine, who are physicians, told me about Dr. Westrich. From the very first encounter with Dr. Westrich's office I felt my fear and anxiety begin to ebb. Denise, the office manager, was so sweet yet so professional. From my first appointment for a consult through my surgery scheduling to my follow up, she was absolutely amazing.
Dr. Westrich examined me and took the time to explain every aspect of the surgery and allay my fears. He demonstrated incredible poise, empathy and professionalism, attributes that are, unfortunately, difficult to find in medicine today. I walked out of that first consultative visit with total confidence in Dr. Westrich and HSS.
Prior to my surgery I was required to take a class as part of the pre-surgical process. The professionals leading the class covered virtually every aspect of the hospital and recovery process. Dr. Meng, who conducted my pre-op medical examination, was absolutely wonderful.
On my day of surgery, I arrived at the appointed time, and was escorted through the registration and pre-op process by a series of amazing staff and professional personnel. The process was so organized and efficient, but concomitantly warm, welcoming and comforting. I was taken to the operating room at my appointed time, sedated by the anesthesiologist and woke up several hours later without any pain in my hip.
My two and a half days in the hospital were equally impressive with a parade of nurses, physicians and other professionals caring for me and explaining at every turn the process. I was discharged home walking with a cane.
I participated in physical therapy as prescribed by Dr. Westrich. In a little over a month post-op I was walking without a cane. After about two months, I was back to doing yoga and jiu jutsu on a limited basis. Three months later I was doing karate, Jiu Jutsu and yoga virtually without limitation. As I write this, nine months post-op, I can honestly say that my surgery and recovery have far exceeded my wildest expectation. I have enjoyed, since my surgery, a pain free and active life, engaging in the activities that I love and frankly doing things that I have not been able to do for a very long time. The relief of pain cannot be overstated – I am able to sleep through the night without waking up in pain throughout the night. This in and of itself is an incredible result.
Perhaps the greatest testament to the incredible impact that Dr. Westrich and HSS made on my life is the fact that five months post-op I carried my three year old grandson on my shoulders all around the Bronx zoo for an entire day.
It is not hyperbole to state that Dr. Westrich, his staff, and the entire HSS team have dramatically changed my life. Thank you.
Zeina Z., Beirut, Lebanon
My case was very complicated and there were many risks involved. As you can imagine I was very anxious and worried about traveling to a different country in order to be operated on. When I came across the reviews for the hospital I was impressed, however, what inspired me was the doctor who handled my case. Due to complications from my previous surgery, this surgery would be extremely risky to perform. If it were not for him, I'm not sure I would have had such a great outcome.
Dr. Geoffrey Westrich took on my case and made certain to address my fears every step of the way. He showed great compassion, care, and professionalism from the moment that I met him. He wanted me to feel comfortable and secure before and after my surgery. For the first time I can say I felt like everything would go well. I had confidence in Dr. Westrich and believe I could not have made a better choice. I am extremely grateful that he worked on my case. If it were not for his expertise... I may not have been writing this letter today.
How do I even begin to say thank you to Dr. Westrich at HSS for giving me back my life and—most importantly—my hope. After 13 years, I had my initial hip revision redone, and during the procedure my pelvic bone was broken. As a mid-30s woman with a small child at home, this was devastating to me. I ended up having to go through four additional hip revisions in two separate states—only to have my hip continually dislocate—even when just sitting down. My hometown doctor was afraid to even try anything at this point, so I went to see Dr Westrich at HSS and instantly felt that he was the right doctor for the job. His knowledge, his expertise, and the high regard he held from other medical personnel gave me the confidence to try surgery once again.
Living out of state made it difficult to work out appointments, but his amazing staff always worked well to accommodate me—especially for pre-admission testing. Unfortunately, on the day I arrived in NY for my pre-admission testing, I fell and broke my femur bone in my good leg and ended up at a hospital in Long Island. Immediately upon receiving a phone call from my brother about what happened, Dr. Westrich arranged for me to be transported to HSS for immediate femur surgery. Knowing I could not bear to be away from my family in VA, he arranged to do the hip surgery only 2 weeks later. The surgery went off fantastically, and he placed a specially-made plate down the length of my leg to keep the hip from popping out the back where all of the muscles had been shredded from being dislocated over 5 times in the past 3 years.
It has now been over a year since my hip has dislocated and with each passing day my confidence grows stronger. I can't imagine how life would be today if I had not met Dr. Westrich and allowed him to perform the surgery that he did. He did such an amazing job (and has such a great bedside personality to boot) that when my mother recently needed her knees replaced for the 2nd time, she went to Dr. Westrich as well. As for me, my hips are in his hands for any future surgery that I may need—no matter how far I have to travel to have it done. Thanks to him, I am now back driving (after 2 yrs without being able to) and getting out to enjoy life with my husband and son. Thank you, HSS and thank you, Dr. Westrich. You all are the best!
Diane H., Noank, CT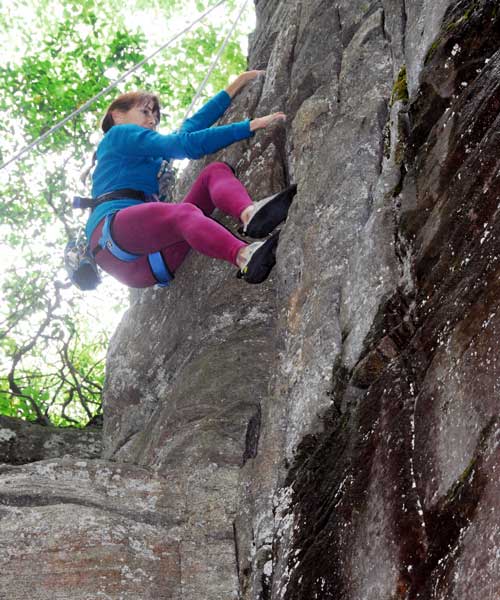 In case any of your patients need inspiration, here's a picture of my first rock climbing adventure six months after knee replacement surgery! Not bad for a 56 year woman! Dr. Westrich, I can't thank you enough for giving me my life back!
Martin S., Long Island, NY
Revision Knee Replacement
After knee surgery (at another hospital), I went for two years with further pain, especially in walking up and down stairs. After complaining to my original surgeon for two years and him telling me that there was nothing more that he could do for me and that maybe I should see another doctor for a consult, I saw Dr. Westrich. He immediately diagnosed my problem. He set me up to do a revision of my knee, due to the fact that the original surgery omitted the resurfacing of the patella. Today I can walk up and down stairs and have less pain each day. I can stand several hours at a time and even do a light jog for exercise.